---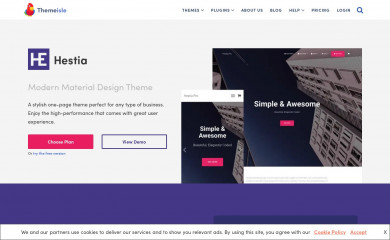 "Hestia is a modern WordPress theme for professionals. It fits creative business, small businesses (restaurants, wedding planners, sport/medical shops), startups, corporate businesses, online agencies and firms, portfolios, ecommerce (WooCommerce), and freelancers. It has a multipurpose one-page design, widgetized footer, blog/news page and a clean look, is compatible with: Flat Parallax Slider, Photo Gallery, Travel Map and Elementor Page Builder . The theme is responsive, WPML, Retina ready, SEO friendly, and uses Material Kit for design."
-
ThemeIsle
(theme author)
Theme Details
---
| | |
| --- | --- |
| Websites Found | 14,793 |
| URI | themeisle.com/themes/hestia/ |
| Version | 3.1.0 |
| Author | ThemeIsle |
| Author URI | themeisle.com |
| License | GNU General Public License v2 or later |
| Tags | blog, custom-logo, portfolio, e-commerce, rtl-language-support, post-formats, grid-layout, one-column, two-columns, custom-background, custom-colors, custom-header, custom-menu, featured-image-header, featured-images, flexible-header, full-width-template, sticky-post, theme-options, threaded-comments, translation-ready, editor-style, footer-widgets, left-sidebar, right-sidebar, wide-blocks |
Popular Sites
---
We crawl the top 1+ million sites and these are the most popular websites we've found using the Hestia WordPress theme.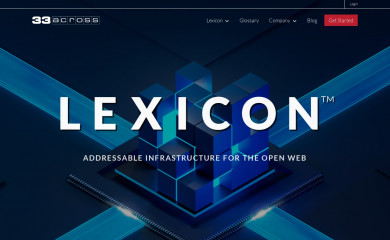 33across.com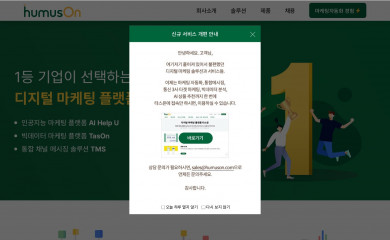 humuson.com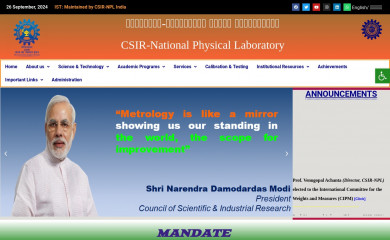 nplindia.org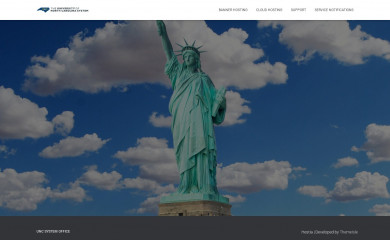 unc.cloud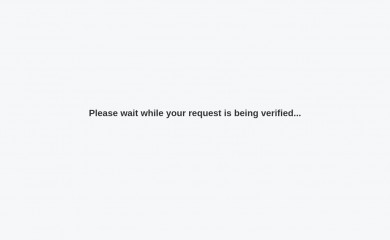 primary.net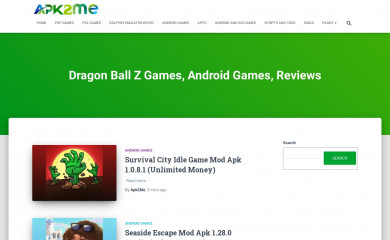 apk2me.com
Websites Per Theme Version
| Version | Websites | |
| --- | --- | --- |
| 3.1.0 | 278 | 2.016% |
| 3.0.30 | 356 | 2.582% |
| 3.0.29 | 467 | 3.387% |
| 3.0.27 | 333 | 2.415% |
| 3.0.26 | 35 | 0.254% |
| 3.0.25 | 81 | 0.588% |
| 3.0.24 | 504 | 3.656% |
| 3.0.23 | 699 | 5.07% |
| 3.0.22 | 600 | 4.352% |
| 3.0.21 | 1 | 0.007% |
| 3.0.20 | 409 | 2.967% |
| 3.0.19 | 604 | 4.381% |
| 3.0.18 | 147 | 1.066% |
| 3.0.17 | 765 | 5.549% |
| 3.0.16 | 993 | 7.202% |
| 3.0.14 | 385 | 2.792% |
| 3.0.13 | 154 | 1.117% |
| 3.0.11 | 4 | 0.029% |
| 3.0.10 | 151 | 1.095% |
| 3.0.8 | 782 | 5.672% |
| 3.0.6 | 433 | 3.141% |
| 3.0.5 | 352 | 2.553% |
| 3.0.4 | 559 | 4.055% |
| 3.0.3 | 163 | 1.182% |
| 3.0.2 | 164 | 1.19% |
| 3.0.1 | 455 | 3.3% |
| 3.0.0 | 177 | 1.284% |
| 2.5.7 | 282 | 2.045% |
| 2.5.6 | 658 | 4.773% |
| 2.5.5 | 186 | 1.349% |
| 2.5.4 | 1 | 0.007% |
| 2.5.3 | 202 | 1.465% |
| 2.5.1 | 147 | 1.066% |
| 2.5.0 | 13 | 0.094% |
| 2.4.9 | 32 | 0.232% |
| 2.4.8 | 27 | 0.196% |
| 2.4.7 | 7 | 0.051% |
| 2.4.6 | 13 | 0.094% |
| 2.4.5 | 231 | 1.675% |
| 2.4.4 | 164 | 1.19% |
| 2.4.2 | 91 | 0.66% |
| 2.4.1 | 9 | 0.065% |
| 2.4.0 | 38 | 0.276% |
| 2.3.0 | 118 | 0.856% |
| 2.2.1 | 86 | 0.624% |
| 2.2.0 | 40 | 0.29% |
| 2.1.1 | 110 | 0.798% |
| 2.1.0 | 45 | 0.326% |
| 2.0.19 | 86 | 0.624% |
| 2.0.18 | 24 | 0.174% |
| 2.0.17 | 7 | 0.051% |
| 2.0.16 | 2 | 0.015% |
| 2.0.15 | 15 | 0.109% |
| 2.0.14 | 24 | 0.174% |
| 2.0.13 | 5 | 0.036% |
| 2.0.12 | 49 | 0.355% |
| 2.0.11 | 36 | 0.261% |
| 2.0.10 | 20 | 0.145% |
| 2.0.9 | 3 | 0.022% |
| 2.0.8 | 10 | 0.073% |
| 2.0.7 | 81 | 0.588% |
| 2.0.6 | 1 | 0.007% |
| 2.0.5 | 34 | 0.247% |
| 2.0.4 | 53 | 0.384% |
| 2.0.3 | 2 | 0.015% |
| 2.0.2 | 5 | 0.036% |
| 2.0.1 | 2 | 0.015% |
| 2.0.0 | 1 | 0.007% |
| 1.1.86 | 68 | 0.493% |
| 1.1.85 | 34 | 0.247% |
| 1.1.84 | 17 | 0.123% |
| 1.1.83 | 23 | 0.167% |
| 1.1.82 | 4 | 0.029% |
| 1.1.81 | 21 | 0.152% |
| 1.1.80 | 1 | 0.007% |
| 1.1.78 | 1 | 0.007% |
| 1.1.77 | 59 | 0.428% |
| 1.1.76 | 15 | 0.109% |
| 1.1.74 | 20 | 0.145% |
| 1.1.73 | 29 | 0.21% |
| 1.1.72 | 15 | 0.109% |
| 1.1.71 | 68 | 0.493% |
| 1.1.70 | 9 | 0.065% |
| 1.1.66 | 49 | 0.355% |
| 1.1.65 | 6 | 0.044% |
| 1.1.63 | 5 | 0.036% |
| 1.1.62 | 25 | 0.181% |
| 1.1.61 | 4 | 0.029% |
| 1.1.60 | 2 | 0.015% |
| 1.1.59 | 1 | 0.007% |
| 1.1.58 | 14 | 0.102% |
| 1.1.57 | 9 | 0.065% |
| 1.1.56 | 33 | 0.239% |
| 1.1.55 | 3 | 0.022% |
| 1.1.54 | 30 | 0.218% |
| 1.1.53 | 11 | 0.08% |
| 1.1.52 | 19 | 0.138% |
| 1.1.51 | 5 | 0.036% |
| 1.1.50 | 20 | 0.145% |
| 1.1.48 | 10 | 0.073% |
| 1.1.47 | 14 | 0.102% |
| 1.1.46 | 25 | 0.181% |
| 1.1.45 | 4 | 0.029% |
| 1.1.44 | 3 | 0.022% |
| 1.1.43 | 13 | 0.094% |
| 1.1.42 | 5 | 0.036% |
| 1.1.41 | 1 | 0.007% |
| 1.1.39 | 6 | 0.044% |
| 1.1.38 | 3 | 0.022% |
| 1.1.37 | 17 | 0.123% |
| 1.1.36 | 1 | 0.007% |
| 1.1.33 | 10 | 0.073% |
| 1.1.32 | 11 | 0.08% |
| 1.1.30 | 2 | 0.015% |
| 1.1.24 | 4 | 0.029% |
| 1.1.23 | 2 | 0.015% |
| 1.1.22 | 1 | 0.007% |
| 1.1.20 | 1 | 0.007% |
| 1.1.19 | 1 | 0.007% |
| 1.1.17 | 3 | 0.022% |
| 1.1.12 | 2 | 0.015% |
| 1.1.11 | 1 | 0.007% |
| 1.1.9 | 2 | 0.015% |
| 1.1.7 | 2 | 0.015% |
| 1.1.6 | 3 | 0.022% |
| 1.1.4 | 5 | 0.036% |
| 1.1.3 | 1 | 0.007% |
| 1.0.2 | 1 | 0.007% |
| 1.0.0 | 1 | 0.007% |
| 0.1 | 1 | 0.007% |